Serving: 2
Ingredients
125 g low-fat yogurt
125g low-fat milk
4 tbsp cendol
4 tbsp red beans
4 tbsp diced cincau
4 tsp Gula Melaka syrup: Gula Melaka block to taste, Pandan leaves
1 1/2 level scoops NUTRILITE All Plant Protein Powder
Preparation Method
Mix the low-fat yogurt, low-fat milk and NUTRILITE All Plant Protein Powder
Leave mixture in fridge overnight.
Boil red beans in water until soft.
In a nice glass or cup, layer yogurt mixture, cendol, red beans and cincau.
Add shaved ice if required.
Drizzle with Gula Melaka syrup and serve.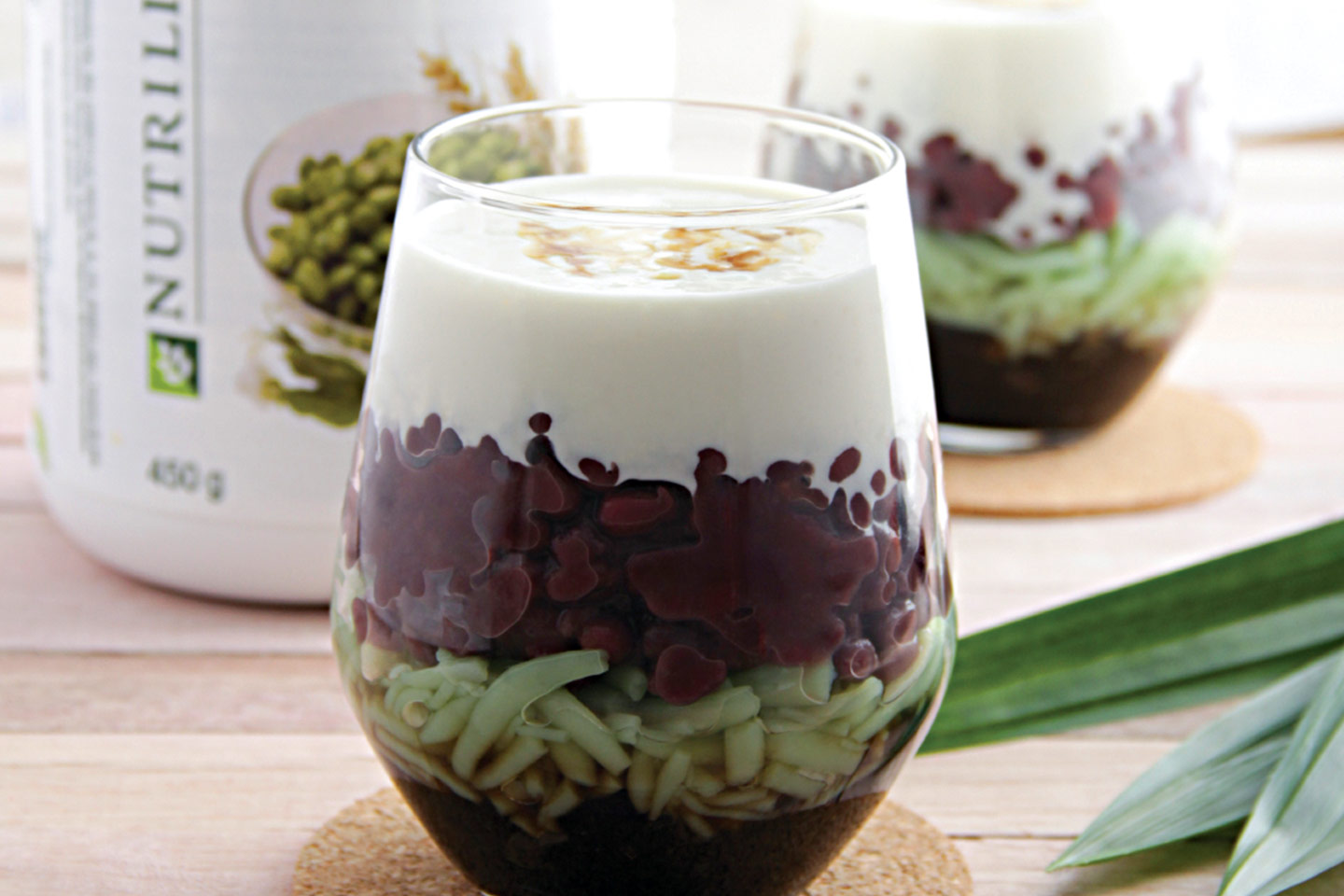 Nutrition fact per serving
Calories: 255.6 kcal
Carbohydrate: 42.8 g
Protein: 16.8 g
Fat: 2.6 g
Calcium: 156.2 mg