Serving: 3
Ingredients
1 medium onion, sliced thinly
1 cup mushroom, finely chopped
1/2 cup low-fat yogurt
2 cups low-fat milk
Salt/ ground black pepper to taste
Soft margarine
1/4 cup of plain flour, mixed well with water
3 bowls chicken stock (290 g chicken breast in 800 ml water)
1 1/2 level scoops NUTRILITE All Plant Protein Powder
Preparation Method

Blend yogurt with NUTRILITE All Plant Protein Powder. Set aside.
Heat the saucepan with margarine. Stir fry mushroom and onions for 10 minutes.
Add low-fat milk, chicken stock, and flour paste into saucepan and stir constantly.
Bring soup to a boil and cook until thickened. Adjust salt and ground black pepper to taste.
Cool the soup down and add the yogurt mixture. Serve with bread.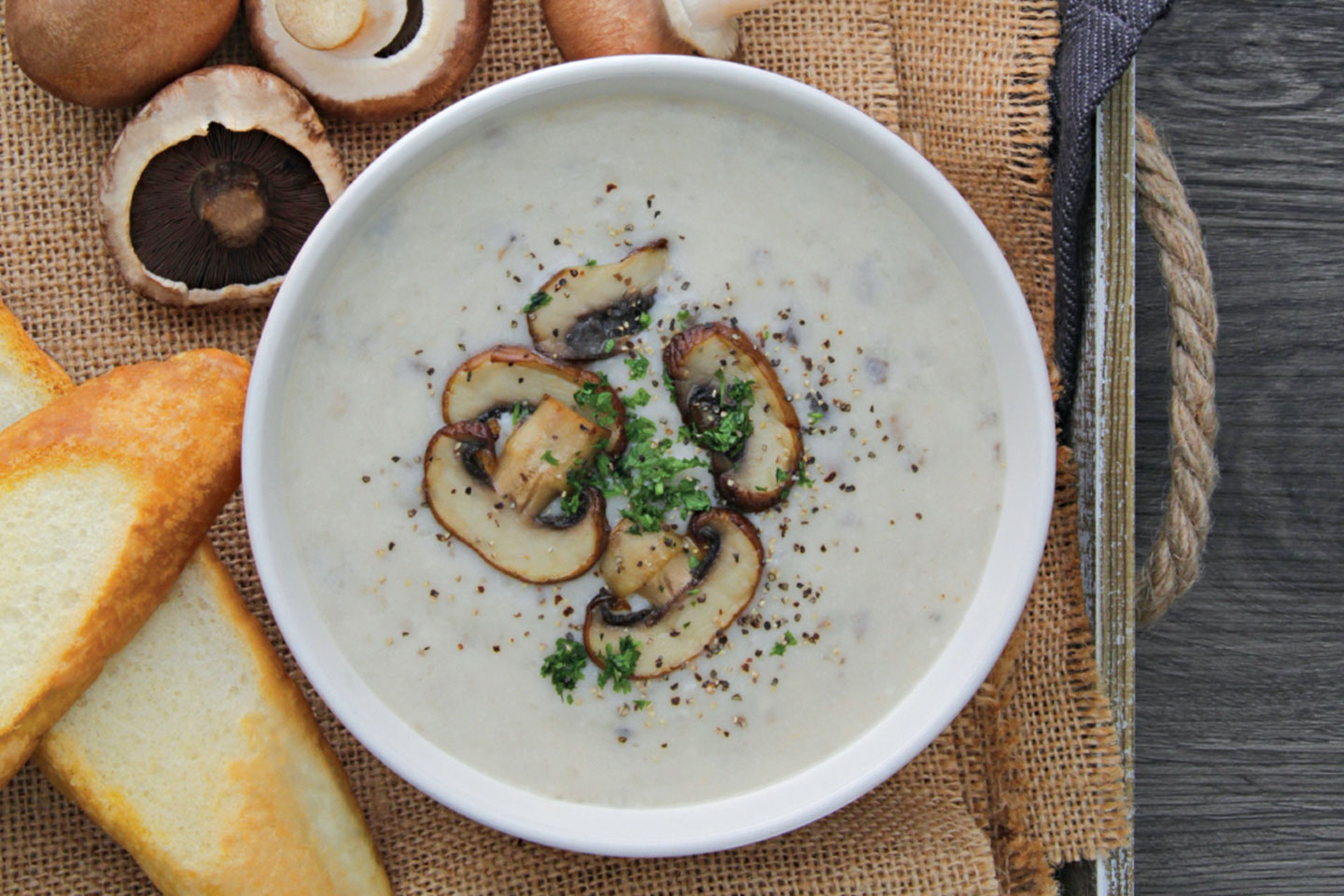 Nutrition fact per serving

Calories: 370.4 kcal
Carbohydrate: 35.3 g
Protein: 25.0 g
Fat: 9.6 g
Calcium: 270.6 mg