Chocolate Pudding Granola
Chocolate Pudding Granola
Serving: 6
Ingredients
2 granola bars (9x3 cm)
30 g low fat cream cheese, softened
1/2 cup low-fat milk
10 g vanilla flavor instant pudding powder
2 heaping scoops Nutrilite Soy Protein Drink Mix (Chocolate Flavour)
Preparation Method
Cut granola bars into bite-size pieces; place in six dessert dishes.
Beat low-fat cream cheese with mixer until creamy.
Gradually beat in milk.
Add dry pudding mix; beat on low speed for two minutes. Add some dark chocolate powder if you prefer a richer chocolate taste.
Spoon over granola squares.
Top up with fruits of your choice.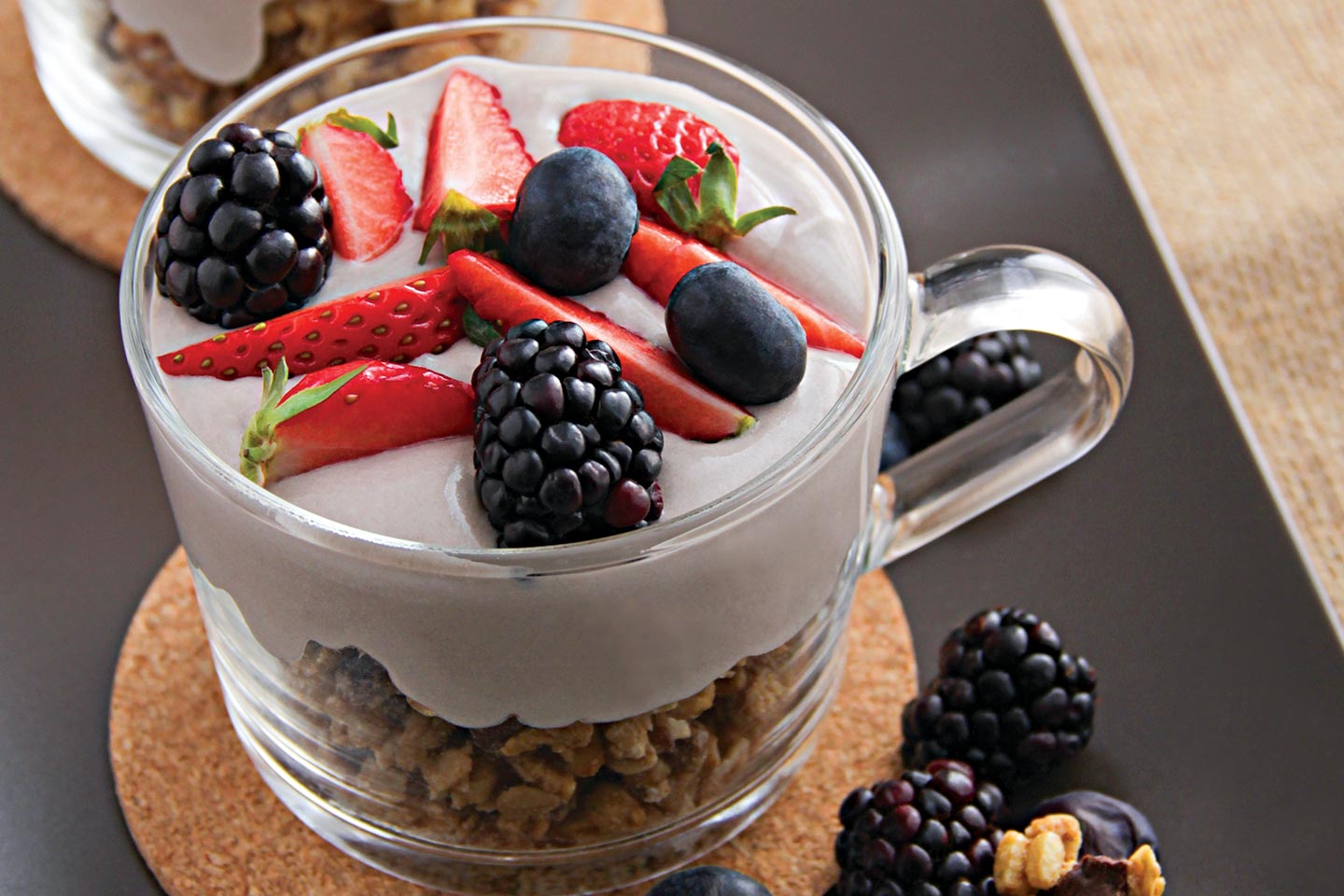 Nutrition fact per serving

Calories: 42.0 kcal
Carbohydrate: 4.6 g
Protein: 2.7 g
Fat: 1.3 g
Calcium: 6.1 mg